We are a few friends from Bulgaria, in Europe, connected by love of the weapons, the knives, and most of all, the love of steel. We also love history and mythology. That is why we chose the name Dulo, dynasty founders of the Bulgarian state. The symbol we use, IYI, is an ancient Runic symbol used by the Dulo family. They put it on weapons, shields, strongholds. Meaning , according to historians is "Universal Power".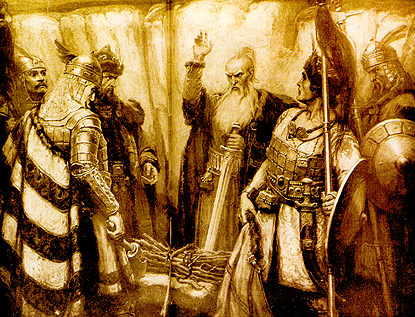 As I said, we love steel.
The steels we work with are the last word of modern metallurgy. Such as: Elmax, M390, K390, Vanadis 4E, Vanadis 8, Nitrobe 77, S90V, S110V, Rex121, B75P etc. We also use well-established in time, and have proven their quality steels like D2, Sleypner, N690co, Bekut, Viking(A8mod) We mainly produce custom knives. We can make a knife on our model or on your sketch and wishes. The price depends on the steel, the model, the dimensions. The payment is after the knife is finished, via Paypal, bank transfer. Production time varies depending on our workload From month to several months.